How Can I Tell If I am Developing Cataracts?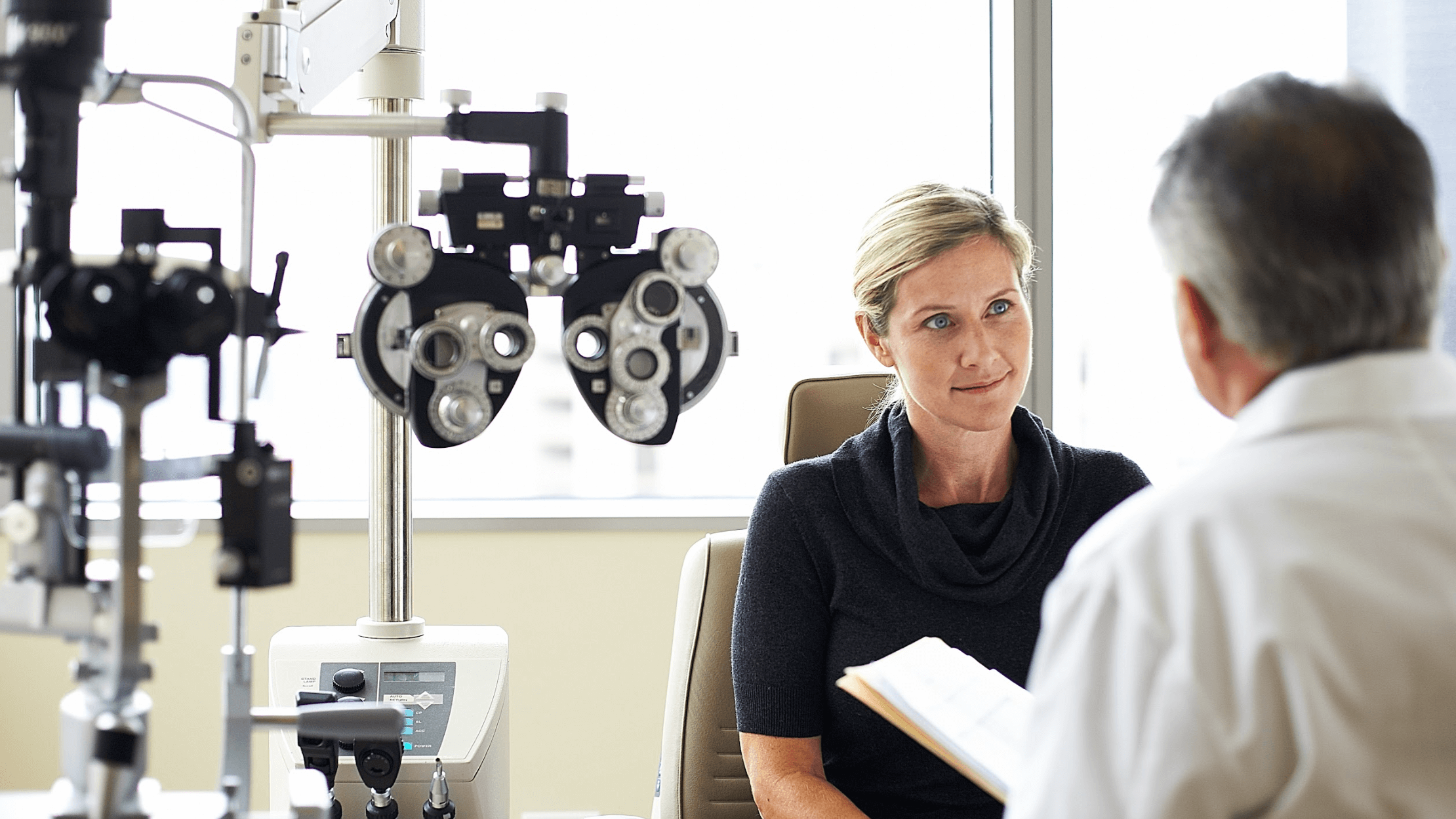 Do you have problems seeing at night or in low-light conditions? Are colors appearing less bright than usual? These could be signs of cataracts. Cataracts cause vision loss and even blindness if left untreated, so early detection is key for preserving your vision in Chesterfield, MO.
West County Ophthalmology is proud to offer comprehensive cataract care, from evaluation to minimally invasive procedures. Our ophthalmologists use the latest technology and equipment to ensure the best possible outcomes. Read below to learn about early cataract symptoms and what you can expect from options like surgery.
What are cataracts, and how do they form?
The lens of our eye is responsible for focusing light onto the retina. When this clear lens becomes cloudy, images become blurry, and colors appear dull.
Cataracts are usually age-related, but they can be caused by trauma, smoking and alcohol consumption, certain medical conditions, or prolonged exposure to UV rays. People with diabetes or a strong family history of cataracts are also at a higher risk.
What are some early cataract symptoms?
The earliest symptom of cataracts is difficulty seeing at night or in low-light conditions. You may also notice that colors appear dull and less vibrant than before. As the cataract progresses, these issues become even more severe. Total vision loss is also possible.
Other common cataract symptoms include cloudy vision, double vision, halos around lights, and frequent changes in eyeglass or contact lens prescriptions.
Cataracts occur in older adults more frequently, which is why regular eye exams are so important. Families of elder patients should especially keep an eye out for symptoms so they can get help right away. If you or a loved one experience a change in vision, call West County Ophthalmology for an assessment from an ophthalmologist.
What to expect from a cataract consultation
West County Ophthalmology will perform a comprehensive eye exam to evaluate your vision and check for cataracts or other eye problems. We also ask about your current symptoms and personal medical history. Let us know if you have close family members who were diagnosed with cataracts.
After the examination, our expert ophthalmologists will discuss our findings and recommend treatment options. If we determine that you have cataracts, we can develop a plan to restore your vision. Often this requires traditional cataract surgery in Chesterfield, MO.
How does cataract surgery work?
Cataract surgery begins with a local anesthetic to numb the area and keep you comfortable. Next, a qualified ophthalmologist removes the cloudy lens and replaces it with a clear, artificial one. Premium intraocular lenses (IOLs) restore vision and improve refractive errors like nearsightedness and farsightedness to reduce your dependency on glasses.
Our surgery is minimally invasive and takes about an hour to complete. Most people report excellent results and experience a significant improvement in their vision within a short period. Mild side effects like itching and discomfort should subside within a few days. Our ophthalmologists schedule several follow-up appointments to monitor your progress and ensure that you're healing properly.
Enjoy clear vision
Vision loss from cataracts does not have to be a possibility. West County Ophthalmology offers excellent care and state-of-the-art treatment options to help you preserve your vision long-term. Learn about cataract surgery in Chesterfield, MO by scheduling a consultation. Our trained team members understand the concerns of patients and their families, so you can be confident you're in good hands.